Collaborating on Research Posters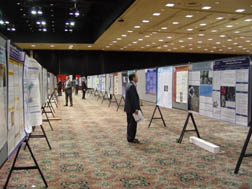 Getting Started
We've been printing posters for more than 25 years, and we offer this page to help people who are collaborating on the production of a poster. We hope it makes your life a little easier. We'd be happy to hear feedback from you about issues you have.
Because starting with a blank template can be very difficult, we publish PowerPoint templates that you can download as a starting point (most people tell us they can create a poster in an hour or two using one of our templates).
Keep it simple
We suggest that you stick with one or two standard fonts (Arial and Times New Roman for example), and use Symbol for Greek letters.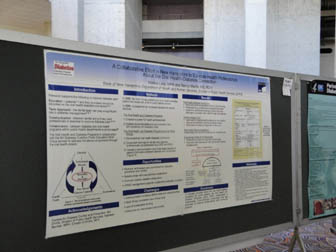 Stay away from fancy effects like word art and transparencies.
Have a quarterback
Somebody needs to be the keeper of the design. The quarterback sends everyone a pdf or jpg, and since they cannot be changed, should represent what is on the screen when viewed by the collaborators. The quarterback gets feedback from everyone else and implements the changes, and sends them back another pdf or jpg for the final go ahead.
PowerPoint is a decent pdf makers. Use PDF formats whenever possible for submitting for poster for printing to ensure accuracy.
Finally…
Our research poster customers are some of the smartest people in the world, but I think most would admit they are not graphic designers. Our designers find it necessary to make a change in about three quarters of the files people send us. We substitute a better quality logo, fix the text that runs off the bottom of the page, and change type to white from black when it is against a dark background, and look for anything else that might keep the poster from looking clean and easy to read.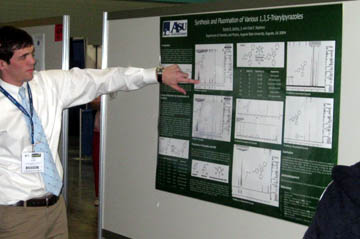 We gave up a long time ago trying to proofread posters- we don't have that level of expertise, especially with all the technical terms. But we think we know graphic design well enough to give you a better poster, and we know PowerPoint well enough to anticipate the problems it might give.
It's all about you, standing in front of an attractive poster that speaks well of you and the research you have done. We care about doing that, and doing it well. We think it shows in our work!