About Megaprint
Large Format Research Poster Printing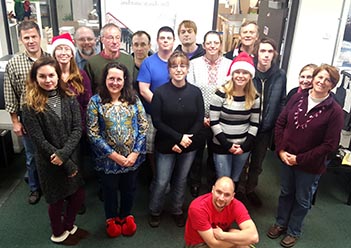 MegaPrint operates out of Plymouth, NH., a small college town of 4000 in the Lakes Region, close by the skiing and hiking of the White Mountains. Lots of rock climbers, skiers, and hikers work here! Our company employs 18 people, seven have been here for 10 years or more. We've been in business for 23 years.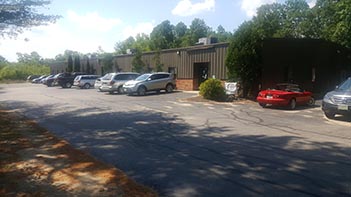 We have a 17,500 square foot facility designed specifically for wide format printing. It's all we do, and doing that one thing well is what we are all about. Having a specific purpose, climate controlled facility allows us to produce your research poster printing job beautifully, quickly, and efficiently. This is our third building, and we've added on three times since we built it in 1998.
In 2016 we added 50 KW of solar panels that produce about 2/3 of our electricity needs. Being green is important to us!
Try us once- we'll make you happy!
We guarantee your satisfaction, and our promise is to tear up the bill if we don't.
Our Team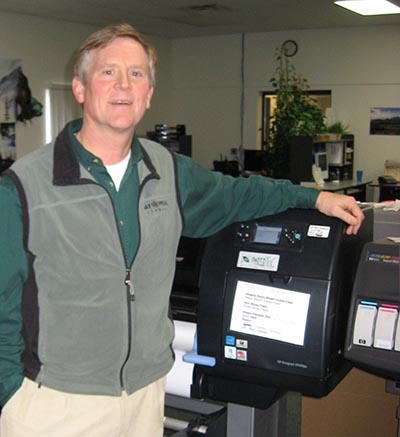 Jay Buckley- Founder and President
There I was, making quality charts with a magic marker on poster board, and I said to myself "You gotta be able to do this on your computer." That's how it all started. I started to poke around on technical forums about how this might be done. I swallowed hard and bought a $7500 drafting plotter. We now have 20 large format machines! I do a lot of hiking and skiing and the New York Times Sudoku every day.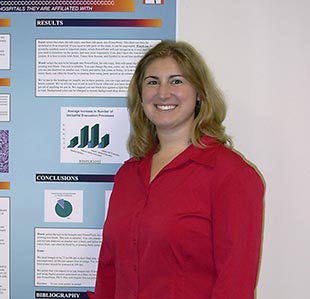 Carolyn, Sales Department
When you call on the phone, you'll most likely get Carolyn. She is our sales manager, has been here almost 10 years, and is very knowledgeable about poster printing. She balances work and her 3 year old.

Kate- Order Desk
When you enter an online order, it goes to Kate for scheduling and assignment to a graphic designer. She's been with us for almost two years. Kate is a beach person and loves the outdoors!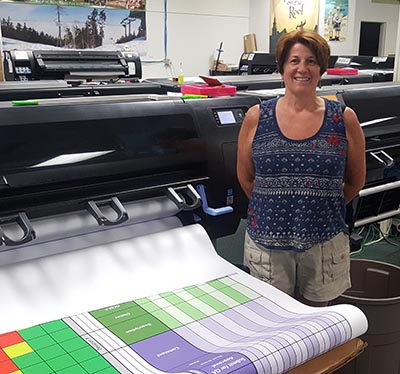 Lynette-Manager of Graphic Design
Lynette joined us in 2002, and manages our team of four graphic designers, as well as maintaining our equipment. For fun she does woodworking.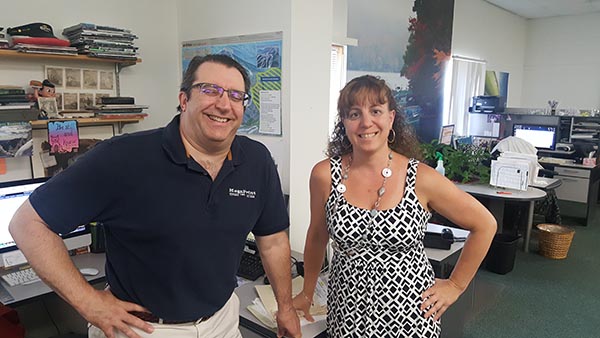 Bob and Gail - Graphic Design
Bob and Gail are two of our designers. Bob is our color guy, and there's nobody better at color correction. He's been here for 10 years. Gail joined us two years ago after teaching graphic design at the local technical college. She has a great eye and a world of design experience. Bob is a big skier and hiker, and Gail is great cook.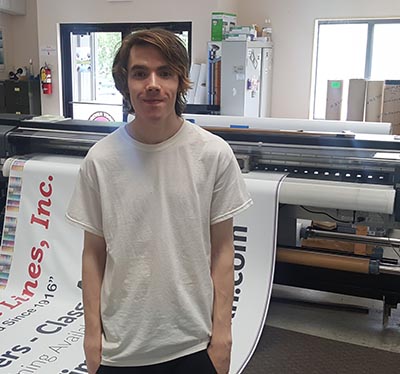 Andy- Vinyl Department Manager
Andy joined us as a graphic designer in 2011 straight out of Plymouth State. We promoted him to the vinyl department a few years later, and as manager of the department in 2014. He's a tremendously talented designer as well as manager. In his spare time he is a rock climber.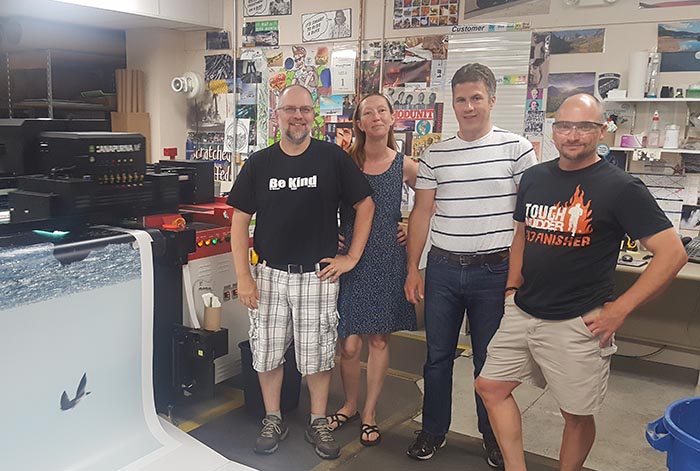 Vinyl Production Department
Meet Mike, Devon, Ken, and Charles who do our vinyl output. Devon does most of the graphic design, Mike runs the latex banner printers, and Ken and Charles run our two UV printers. Charles is our fitness buff, recently completing a cross country bike trip. Mike is an amazing sketch artist. Ken has been with us almost 20 years.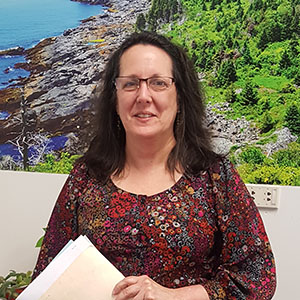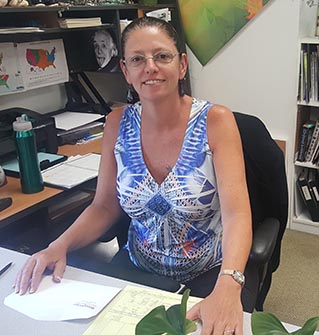 Cindy- Finishing, Purchasing and Shipping
Cindy keeps the place moving, materials coming in and shipments going out. She also manages the finishing department. She's been here 12 years, and goes fishing and hunting in her spare time.
Connie- Controller
The finance department is run by Connie, who has been with us for six years. She's been around accounting and Quickbooks for most of her career. In her spare time she sings in a couple of choral groups, and she has a number of parrots as pets.