Free Powerpoint Scientific Research Poster Templates
PPTX PowerPoint Templates for Posters
• These are PowerPoint® 2007-2013 templates (pptx file extension).
• You can also use these templates on a Mac with PowerPoint 2008 and 2011.
• Do not save as the older ppt format - you will lose features new to pptx!
To download a free poster template:
Click on the desired template button,
It will download into your "downloads" folder
Please note: Download your poster template, and then open in PowerPoint on your computer to insert your content. When you are done, order online!
---
US Sized Research Poster Templates
36 Inch Poster Templates
---
42 Inch Poster Templates
42"x60" Horizontal
Poster Template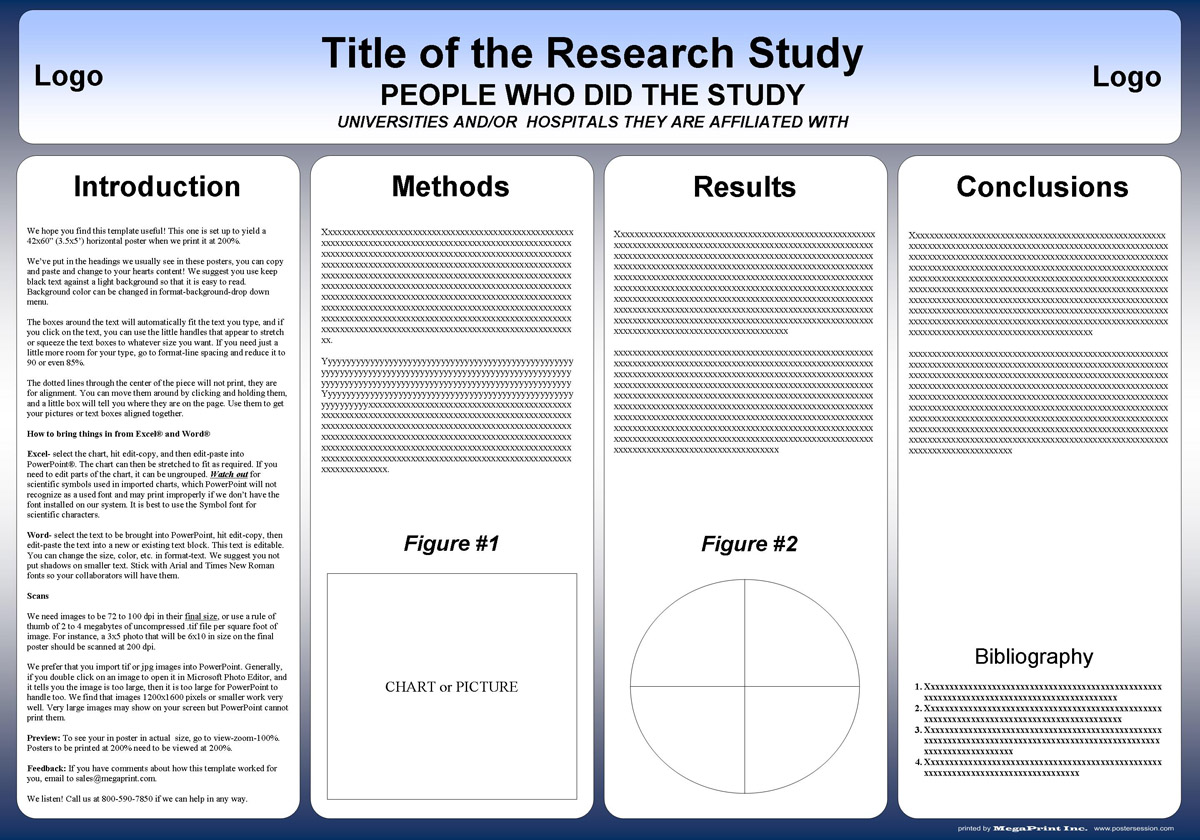 42"x72" Horizontal
Poster Template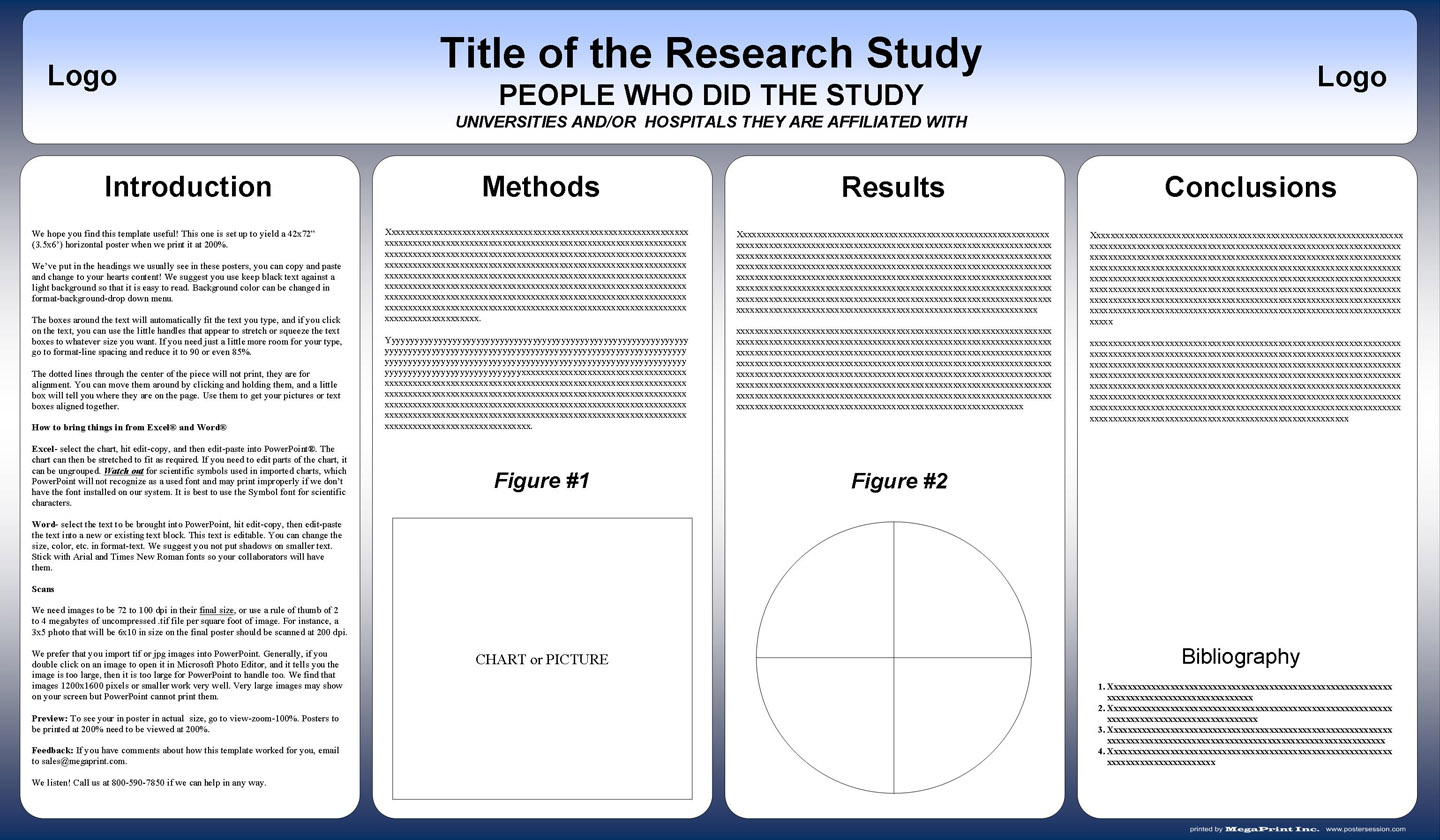 42"x90" Horizontal
Poster Template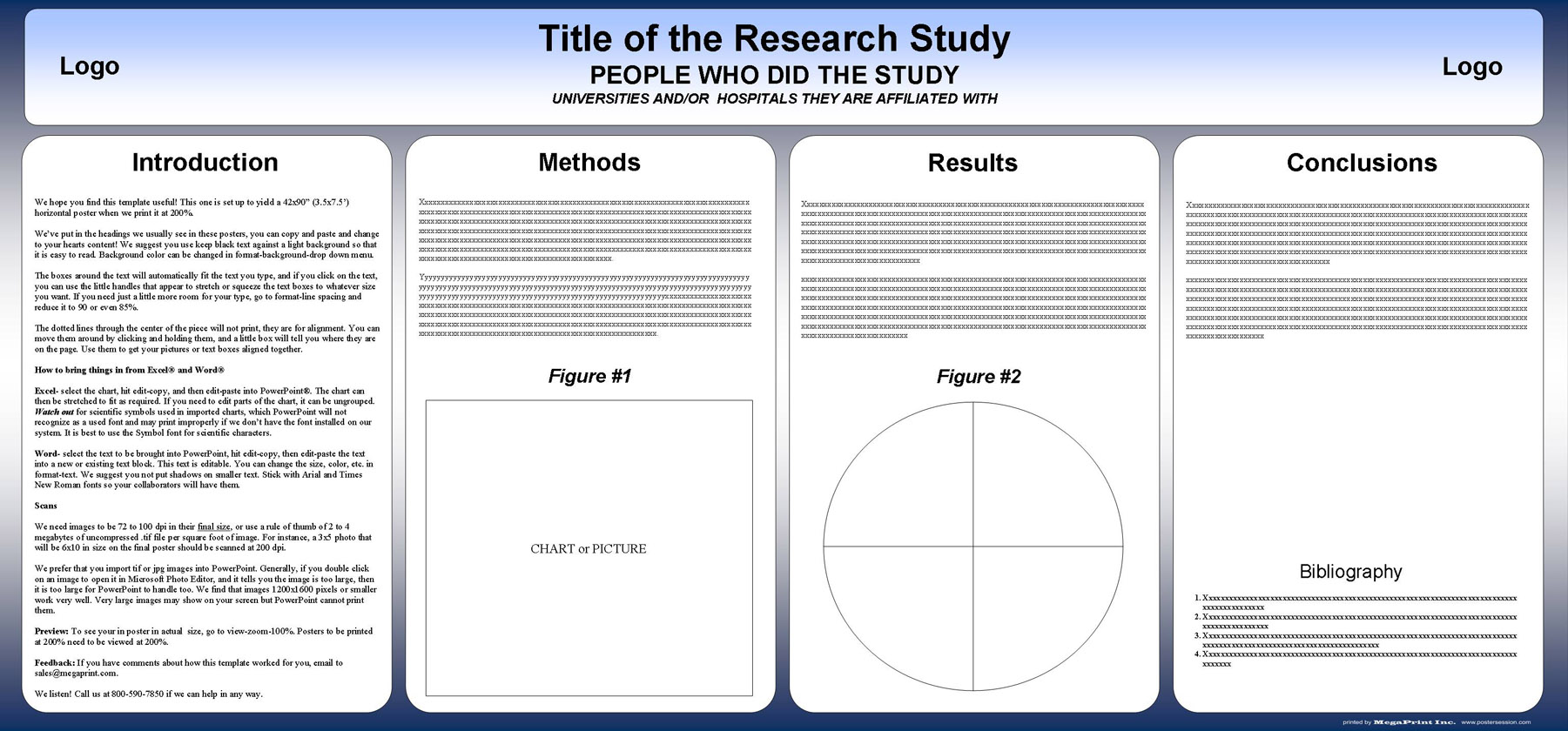 ---
48 Inch Poster Templates
48"x48" Square
Poster Template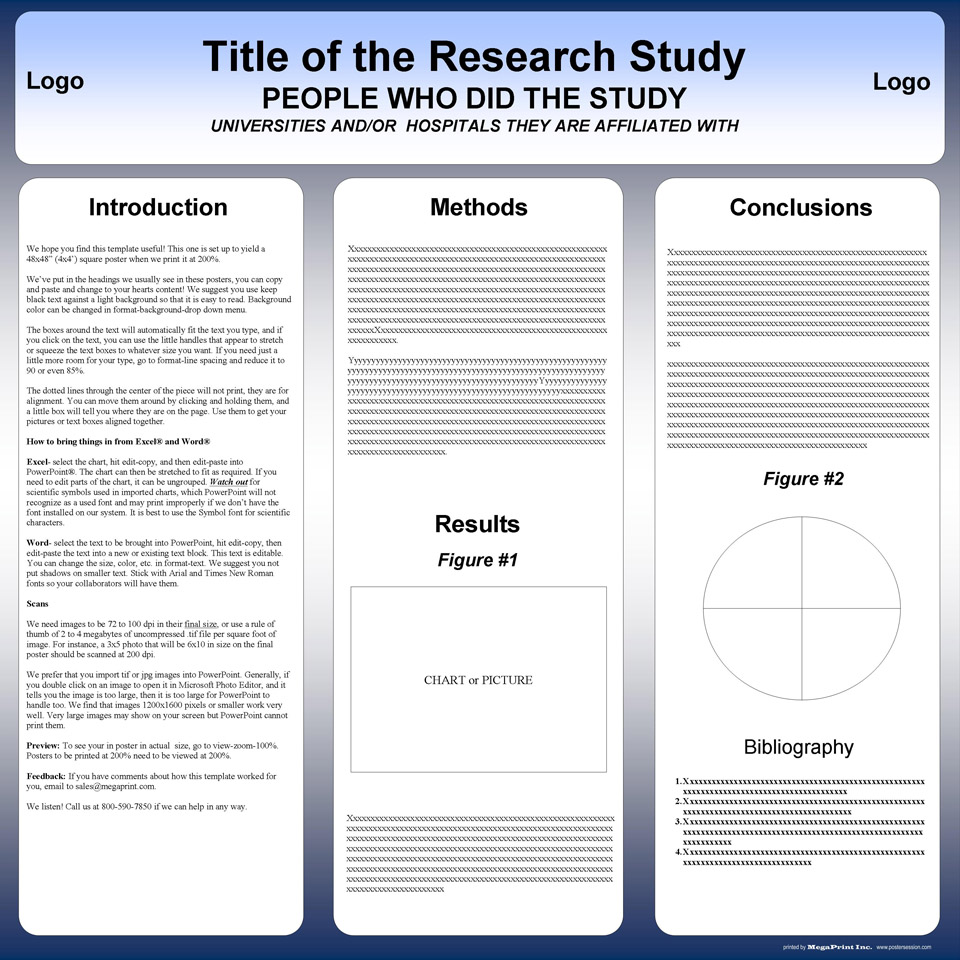 48"x72" Horizontal
Poster Template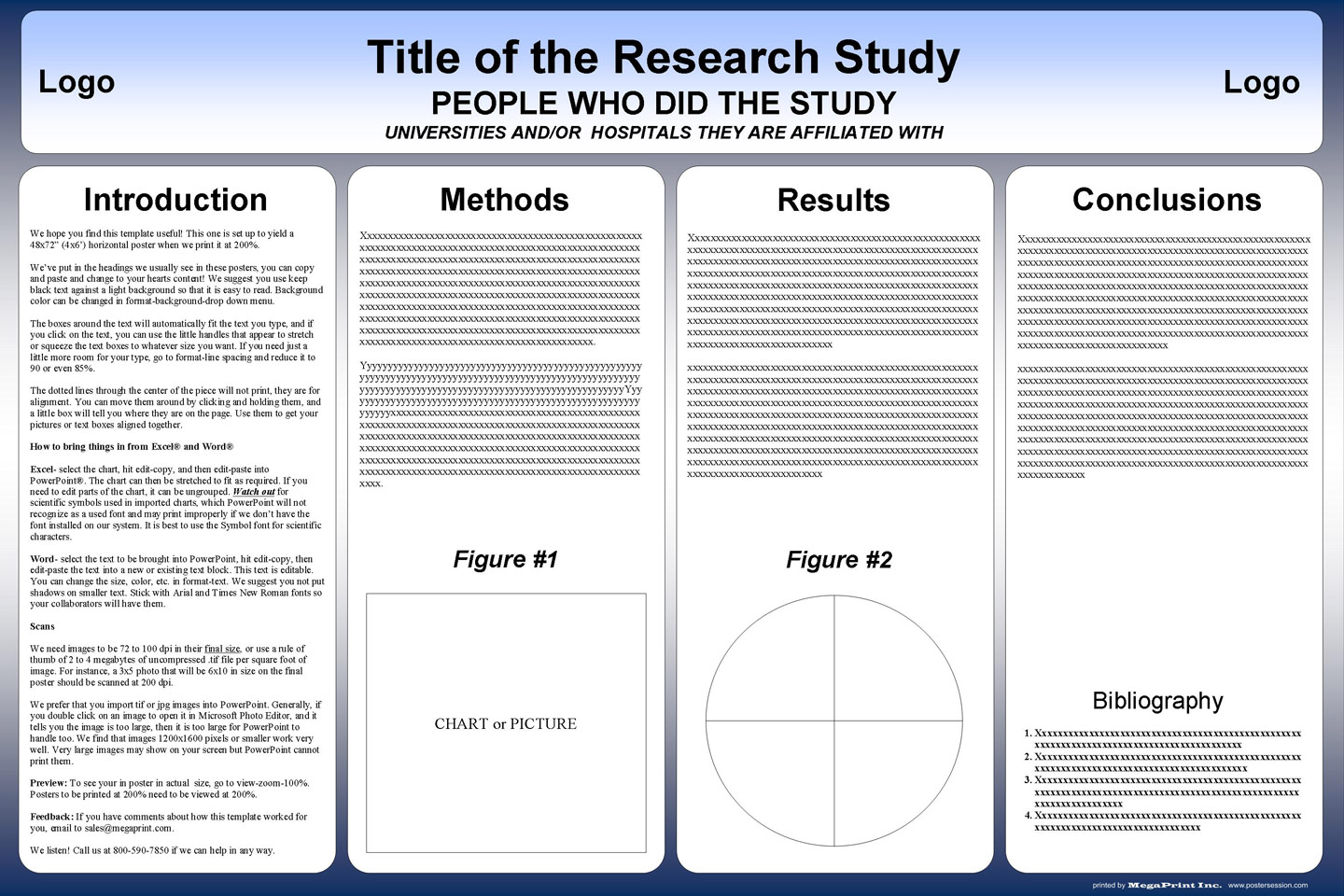 48"x96" Horizontal
Poster Template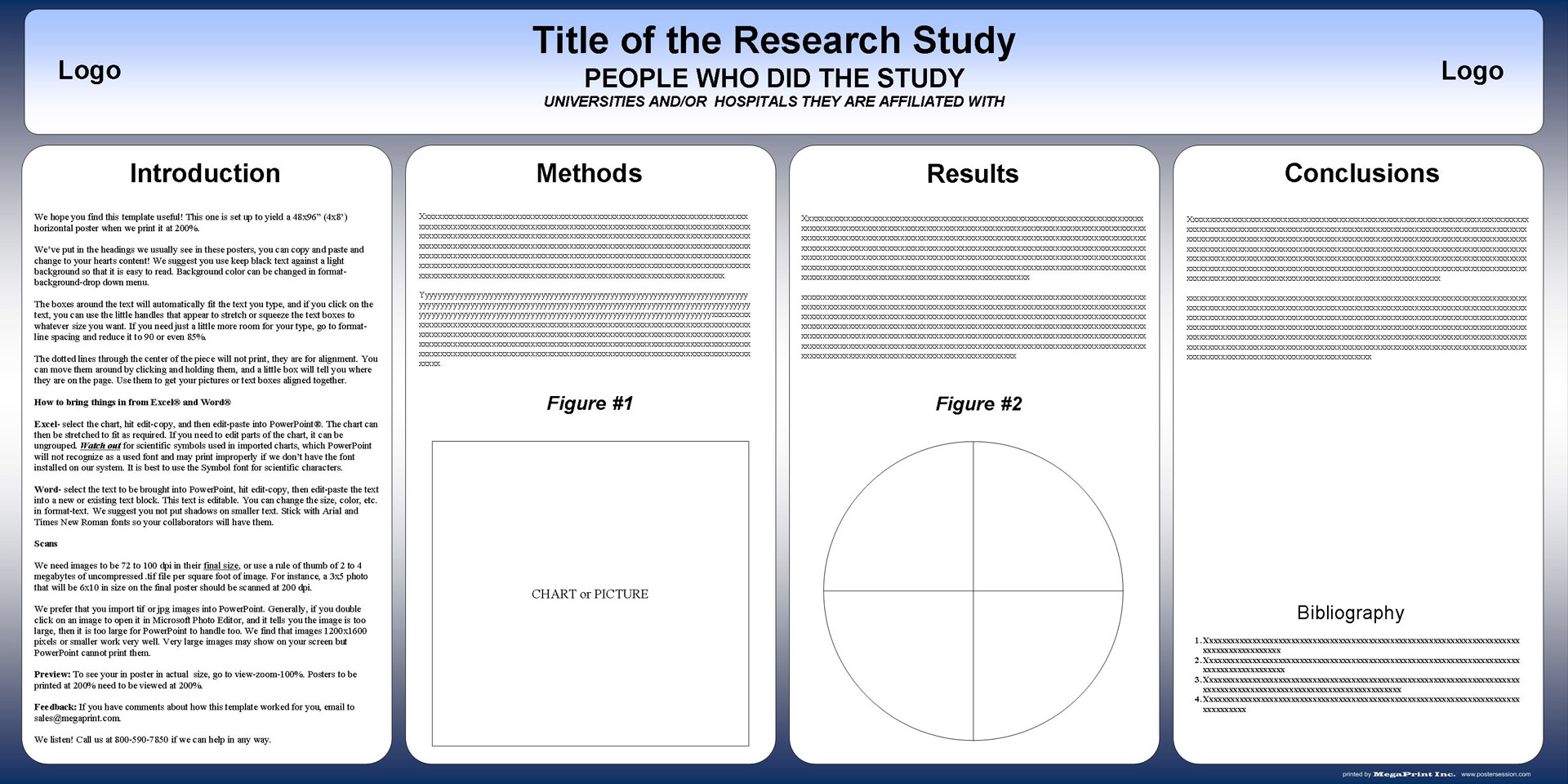 ---
Metric Sized Research Poster Presentation Templates
---
By using our poster templates and printing services, your poster will professionally present your scientific research. Our goal is to make you look good! Download the PowerPoint template for the size you need, add your text, images and graphics and order online.
There are some helpful tips provided on the poster template. Feel free to change the poster color schemes and the layout to fit your needs. Call us if you need assistance, our phone support is free.
We have the experience in helping thousands of researchers get their scientific posters right! An experienced graphic designer will review your poster for common design errors, and that helps you have a better presentation.
We are here to help! Call us if you need a special size poster template. We have many that we have generated over the years, and we'll be happy to email you a custom size template.